Chrysler 41TE (A-604)
New Low/Reverse & 2/4 Piston Seals
There are new design low/reverse and 2/4 piston seals available for 41TE's (A-604). The new seals, (both inner and outer) are D-rings instead of the previous lip type seals.
The new design seals provide much better sealing than the previous design seals.
The new seals will install in place of the lip seals without any other modifications or parts.
The most noticeable improvement with the new L & R seals is a quicker and more positive coasting downshift to first, both hot and cold.
The new 2/4 seals will help reduce 1-2 chatter/shudder complaints when cold.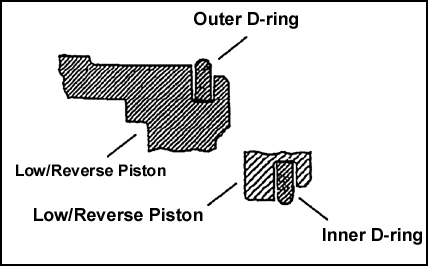 The new D-rings will install with no other parts changes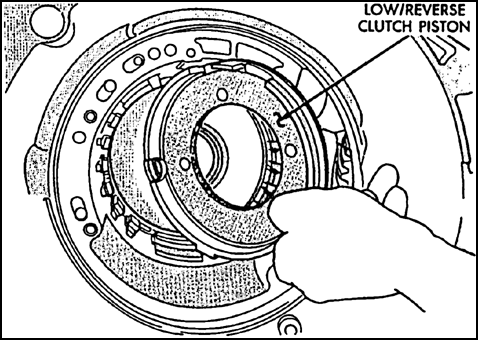 Chrysler A-604 (41TE)/42LE
Limp Mode—Codes 36, 39, 51 and/or 53
A complaint of intermittent limp mode on the models listed above may be caused by a worn Underdrive piston and/or inner seal. When the Underdrive piston/seal is worn the unit will go into limp-mode and likely set one or more of the codes listed above. The most common time for this to occur is during a 4-3 coastdown (between 20-27 MPH) after driving in 4th gear for some distance (3 miles or more). At times, a complaint of either no Drive engagement in any forward gear, or a long shuddering engagement may also occur.
The most permanent cure available for this condition at this time is a new design Underdrive piston seal. This seal consists of a wire expander ring and a specially made Scarf-Cut Teflon sealing ring. This new design seal will not fail to seal during a hot 4-3 coastdown or during a cold drive engagement.
This new design seal in only available as part of a TransGo® A-604 Shift Kit®.
The new design seal is now being included in all TransGo® A-604 Shift Kits® produced as of August '96.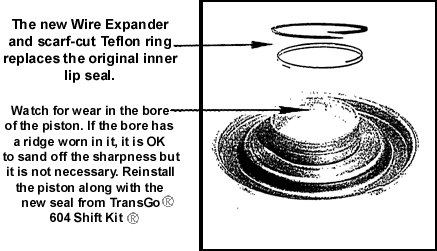 A-604(41TE)
Noise on Upshift
A metallic scraping noise on high throttle upshifts is commonly heard on many vehicles with A-604(41TE) transaxles. The noise is usually most noticeable on all upshifts after kickdown.
This noise is commonly coming from the A/C compressor clutch. During kickdown the A/C compressor is turned off to improve acceleration. At the same time the transaxle upshifts into the next highest gear the A/C compressor is turned back on. When the compressor engages at these higher engine speeds it is common for the compressor clutch to emit a metallic scraping or "clack" noise. This noise is sometimes mistaken for a transaxle noise since it happens so consistently with the upshift.
To verify the noise is coming from the A/C compressor, road test the vehicle with all the A/c controls turned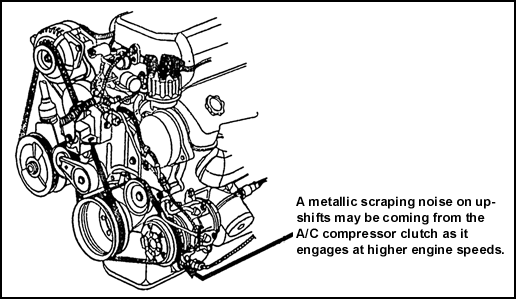 A-604(41TE)
No 3-4 Upshift
A complaint of no 3-4 upshift, or intermittent no 3-4 upshift may occur after the Transaxle control Unit (Computer) is replaced or reprogrammed. One cause of this complaint is that the new controller (or strategy) may not be 100% compatible with the vehicle wiring. To verify this suspect problem, road test the vehicle at 50 MPH and notice if the transaxle shifts into and out of 4th gear every time the brake is depressed and released. If so locate Wire #49 in the 60-Way transaxle Control Unit connector. Cut wire #49 about 2" from the plug. Tape the cut ends to the harness. Normal 4th gear operation should be restored.
Note: This is a normal Chrysler Service procedure and no side effects will occur due to this modification of Wire #49.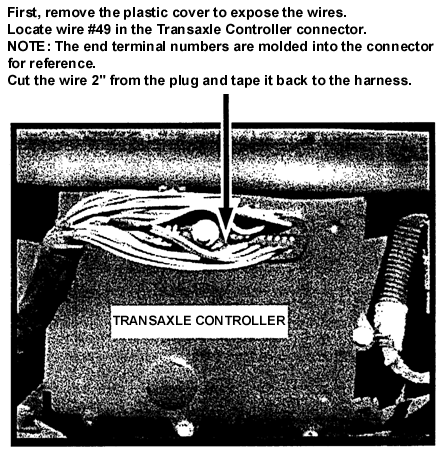 A-604(41TE)
Incorrect Output Sensor Readings
A complaint of intermittent harsh 1-2 or 2-1 low speed shifts may occur on some vehicles equipped with A-604/41TE transaxles. When observing the output RPM reading on a scan tool it may jump around erratically or even show some value with the vehicle standing still. Some vehicles with digital speedometer may show some MPH even when standing still and the output RPM reading may increase when engine RPM increases. This can occur even with a good sensor and connection.
One likely cause for this condition is interference induced into the sensor wires from the spark plug wires. On some models the transaxle computer harness is routed very close to the spark plug leads. As the plug wires age they may lose some of their insulating qualities, resulting in this condition.
Separate the plug wires and computer harness wires from each other by at least 1 inch. Use tie straps to secure the wires in position.